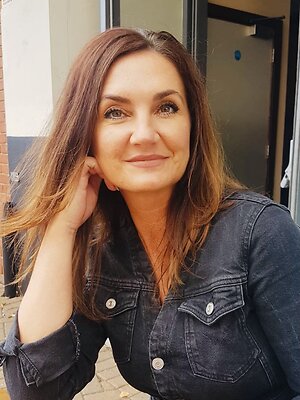 Counselling in Lincoln. C.B.T, Hypnotherapy , Mindfulness & Supervision.
FACETIME , ZOOM & TELEPHONE COUNSELLING AVAILABLE!!!

During this time of uncertainty & worry and as we are all trying to keep ourselves and each other safe by reducing risk, I would like to offer all prospective clients the opportunity if they choose to have their therapy sessions in this way, please do request your preferred way.

Hello and welcome to my website. My name is Emma and I have been a practising Counsellor and Cognitive Behavioural Therapist in Lincoln for 16years. I am committed to providing Counselling & CBT in a confidential, empathic and non-judgemental way. I am now offering Hypnotherapy to clients as part of the therapeutic process. I also provide clinical and professional supervision to counsellors, professionals & organisations requiring support.

Are you feeling worried, anxious, unhappy, overwhelmed or lost at this time? Does life feel as though its getting on top of you? It may feel daunting to you that you are considering counselling, where do you start? what do you look for in a therapist?.....let me re assure you YOU ARE NOT ALONE with these thoughts, lots of people experience them when considering counselling. You have made the initial, very important step towards change by coming to my website, I aim to ease your burden by explaining the help available to you in a friendly, clear and straightforward way.

As a qualified and experienced Counsellor, I believe and have witnessed the positive changes in people that ethical counselling can provide. There is within us all the potential that given the right counsellor and environment to explore thoughts, feelings and behaviours you can reach forward and be all that you want to be.

In a safe environment, together and at your pace we can explore your thoughts, feelings and fears and gain understanding of how they impact on your behaviour and your life. As your Therapist I will support you in finding the understanding and the tools that you need to move forward with your life towards a happier, healthier, realistic and balanced life style that is right for you . A TIME FOR YOU TO FEEL HEARD.


In the therapy room I work with individuals of any age & sex, for an agreed time period, with the aim of enabling you to enhance your life and to live it more fully.

I am experienced and have worked with clients in and around Lincolnshire who have difficulties with :


Anxiety & Panic attacks.
Stress & feelings of overload.
Bereavement & Grief.
Divorce & Seperation.
Loss, transition & coping with change.
Low self esteem or confidence issues.
Low Mood.
Anger Management.
Depression.
Fears & Phobias.
Obsessive Compulsive Disorder.
Insomnia.
Addiction.
Eating Disorders.
Survivors of Sexual Abuse.
PTSD.
Coping with long term illness.
Carers support.
Knowing & understanding self.
All emotional distress.




I OFFER A FREE, HALF HOUR NO OBLIGATION ASSESSMENT SESSION, I CAN ARRANGE THIS BY TELEPHONE SO PLEASE REQUEST ON ENQUIRY AND SEND ME YOUR CONTACT NUMBER PLUS PREFERRED TIME TO CALL YOU ....CONTACT ME TO ARRANGE YOUR THERAPY APPOINTMENT

As a Lincoln based Counsellor I can work from two practise rooms both based in Lincoln and at either end of the the city. These are both within easy access of the Lincoln Bypass; one off Doddington Road and the other on Greetwell Road (Opposite Lincoln County Hospital).
Free Parking is available on both sites, alternatively regular and popular Bus routes will take you there.






A NEW UNDERSTANDING OF YOU ......
Are you tired of starting yet ANOTHER new diet or healthy eating plan?
Does it work for a while, and then it stops, leaving you confused, down heartened with bruised confidence and self esteem?
Do you want to understand your relationship with food, yourself and your body image?

If any of the above rings true for you then contact me and together we will uncover and discover;

* Your emotional relationship with food
* Your subconscious triggers

We will unlock the key and enable you to eat MINDFULLY, to gain better awareness of your complex relationship with eating...helping you to see food and your body as your friends and not your enemies.

A COMPASSIONATE, INSIGHTFUL JOURNEY TO MAKING SUSTAINABLE AND ATTAINABLE CHANGE.
A HAPPIER AND HEALTHIER YOU!
Contact me now to ask any questions before booking your consultation.